The end of 2022 is nigh, which means it's almost time to layer on a glittery smokey eye, don a new holiday outfit—sequined, naturally—indulge in my holiday party hair fantasies, and, of course, figure out my New Year's nails (sry to my old spring nail colors). Right now, I have legitimately 50+ images of New Year's nail ideas saved to my Instagram, because I'm that obsessed with manis, and even more obsessed with having a reason to book another nail appointment.
And since I'm an oversharer without a gatekeeping bone in my body, I rounded up the 30 best New Year's nails ideas and designs of 2023 below, whether you like minimalist nail art or full-on glitter. Keep scrolling and get ready to make a nail appointment asap.
1. Swirly magenta manicure
Want to convince everyone at the NYE party you're ~ahead of the curve~? Show up with these swirly, glitter-y magenta nails and remind them magenta is Pantone's Color of the Year for 2023. The extra shimmer feels just quietly festive, especially when paired with this simple-yet-modern design.
2. Black-and-silver New Year's nails
When it comes to New Year's, black might just be the most festive color, especially when paired with glitzy metallics, like these black-and-silver nails. The mani is both timeless and trendy (shout-out Wednesday for bringing out the inner goth girl in us all)—so when you're looking back at pics years from now, you won't cringe.
3. Glitter stars for New Year's
Get ready to see a lot of glitter nails this New Year's. Like a lot. And I'm not mad about it, especially this take with black stars, which makes it feel a lil elevated and extra festive for New Year's Eve. If you're attempting to try this at home (teach me), stick on a few black star decals and paint on a long-wear top coat to make 'em stay.
4. Rainbow confetti nails
Confetti cannon meets nails in this rainbow manicure. Take a tip from me, who just showed this exact inspo to my nail artist for my New Year's nails: Make sure the confetti embellishments you bring to your appointment are small enough for your nails (and yes, it's best if you buy your own). I brought confetti that was way too big and left with a very different mani than what I envisioned, lol.
5. Holographic chrome French tips for New Year's
I'm legit mesmerized by these nails, and they're actually fairly simple if you want something eye-catching that isn't too out there. Instead of a classic silver-chrome, choose a holographic-chrome powder instead that'll give off a rainbow effect when your nails hit the light.
6. Rhinestone New Year's nails
Go big or go home, amiright? To keep these rhinestones on through 2023, book a gel manicure so your artist will be able to "cure" (aka set) the rhinestones in hard gel, meaning you won't have to worry about them popping off. Or just stick on a set of rhinestone press-ons—minimal effort, hella payoff.
7. Gold-chrome nails for New Year's
If you're vowing 2023 is the year you get ~funky~ with your nail art, try these 3D nails for NYE. A sheer, shimmery base with gold chrome keeps them mostly minimal, but the raised details give your nails that edge that'll def have people asking where you got your nails done. Curious how it's done? Your artist will likely use hard gel as the base for the chrome powder to get a textured effect.
8. Minimalist rhinestone nail art
These blingy rhinestone nails glimmer in the light (as seen in the pic above), so if you're heading to a party with a disco ball or a strobe light, try this nail look. It's actually fairly simple to do at home with just a nude nail polish and some rhinestones, so I'd def recommend DIYing it. And yes, Taylor Swift would approve.
9. Rainbow stars for NYE
If you're yawning over all of these minimal nail options, try this colorful rendition instead. You could keep it simple with a traditional rhinestone at the center of each star, or stick with one color across your whole hand. But for a next-level mani, bring out a full rainbow of shades and match your rhinestone to the color of each star for a monochrome effect.
10. Iridescent-purple New Year's nail idea ​
If you love the multicolor look of water-marble nails, upgrade them for New Year's by choosing a couple of shimmery nail polishes. Bonus points if you swipe on a glitttery top coat for a confetti-like effect.
11. Holographic glitter nails for New Year's
Don't fret if you don't have a steady hand for DIY nail art or your nail tech is all booked—just give yourself an at-home mani with a super-glitzy holographic nail polish instead. To get a super-opaque look, paint on three coats of polish and follow with a shiny top coat.
12. Snowflake New Year's nails
If you're not quite over festive manicures, opt for winter-y vibes for New Year's instead. You can make these feel a bit more NYE appropriate by adding rhinestones around your nails for some bling, or by opting for a shimmery base color underneath the snowflakes. Pro tip: If you're not Van Gogh, stick with a nail decal rather than a paint job.
13. Gold-and-silver nails for New Year's
Fact: I baaasically predict beauty trends for a living (cool gig, huh?), and I'm already seeing mixed metals being huge in 2023. So if you want a light intro to the new "it" color combo, paint your nails with two coats of metallic silver nail polish, then brush an ultra-thin line of gold polish along your tips for a very-cool contrast.
14. Glitter cuticles for New Year's
Don't have a ton of nail space to work with? No worries, just line a glitter nail polish around your cuticles in a reverse French. This rendition with black and silver glitter feels very classy for NYE. But feel free to choose your favorite shade, or match it to your New Year's Eve makeup.
15. Ombré, white, and gold V-shaped French
If you're ready as hell for 2022 to end (relatable), this sharp, V-shaped French manicure is calling your name. Make it extra edgy by skipping the creamy tones and painting just dark-brown or black shade across all of your fingers, or add a lil bit of softness with this ombré, "Skittles" effect.
16. Glitter nails for New Year's

When in doubt, just dip your nails in glitter and call it good. I'm mesmerized by the multicolor shimmer in these nails (nail artist Franci of Pop_Polished used Fun Lacquer's Diamond Dust top coat, and I <3 Olive and June's Nail Polish in Exclamation Point).
17. Silver glitter butterfly nails
Not to get all ~deep~, but New Year's is about fresh starts and a new chapter, which is what I think of when I look at these butterflies. So if you're excited for all the new to come in 2023, commemorate it on your nails with this glitter butterfly art. Bonus: It's giving Y2K, which you already know will continue to be one of the biggest trends across beauty and fashion next year.
18. Moon and stars New Year's nails
If you're not out here with pro-level nail art skills, that doesn't mean you have to miss out on the New Year's Eve nail fun. All you need for this look are some gold moon and star nail charms and a top coat to seal them on. And even though this nail base is super pretty, you could swap it out for any shade you have in your arsenal.
19. Stars and rhinestones nail art
Can't paint inside the lines? No prob. You don't need to be good at painting your own nails to pull off these, so chill on the nail polish kits. Instead, you just need a neutral base color, tiny gems, and star stickers to get this manicure. And once again—say it with me, folks—follow it up with a top coat.
20. Pearl nails for New Year's
Even if you're not into pearls around your neck, I can guarantee you'll be into these pearl-studded nails. Nail art hack: Use a wax pencil to easily place your tiny studs so you don't end up with a giant, sticky mess.
21. Wavy silver glitter nail art
What is New Year's Eve without a makeshift photo booth, featuring a tinsel backdrop that still has the creases in it?! These cool, wavy, glitter lines along the sides of your nails is what your tinsel wishes it looked like. Just know you'll probably have to do a three to four coats of glitter polish to get it fully opaque, but the result is worth it, bb.
22. Confetti New Year's nail idea
If you were to sweep up the glitter on the floor after the party (hi, Taylor Swift), and then slap it on your nails, this would be the look. If you plan on popping any confetti at midnight, might as well wear a mani that goes with it. Try nail art confetti for a more realistic look, or just swipe on some confetti polish if you're in a pinch.
23. Gold stars nail design
If you want a simple yet chic New Year's nail design, look no further than these minimalist gold stars. Legit, it's just a simple neutral nail polish with gold star decals. To make sure they stay on though, paint on two thin (! crucial) layers of top coat.
24. Glitter ombré French tips for New Year's
The trick to packing on the glitter without having to paint a million coats is to first paint the nail polish onto a cheap sponge. Once the sponge is covered, use it to press the flecks into place.
25. Black and gold striped New Year's nails
Yes, yes, NYE = glitter, but there are a ton of ways to channel glitz. This Art Deco-inspired style is so graphic and luxe, everyone will stop and admire them. Even better, if you wanna DIY it: The stripes are textured and a little uneven, and that's honestly part of the charm. (This particular look used gel polish at a salon, but you can also use regular polish and a thin brush.)
26. Glitter nail stripes
Usually, "glitter" and "subtle" don't really go together, but these stripes are all the proof you need. It's a fun pop to add to any bare nail. Just clean up any glitter fallout or mistakes with a nail polish remover pen.
27. Iridescent glitter ombré nails for New Year's ​
If you want a winter nail art look that mimics the look of snowflakes but also captures the festive energy of New Year's Eve, this sparkly iridescent nail look does all of the above without being totally over the top. Paint two coats of a neutral polish as a base, and then coat your tips with a glitter nail polish, slowly brushing it down your nail to create an ombré effect.
28. Silver glitter confetti New Year's nail idea
This nail design is giving me big NYE energy. Play around with this trend by picking up a silver nail polish and silver nail glitter. And to get that crisp line? Lay a strip of tape under the tip of your nail before swiping on the silver.
29. Clear crystal nail design
You'll need gel nail extensions to get the clear tip look shown here, fyi. But trust: It's so worth it. Mine consistently last at least a full month. So if you've got a handful of holiday parties, New Year's Eve, a birthday, and hot date comin' up, you'll have these crystal nails to show off.
30. Matte black and gold nail art
This metallic and matte mani ties together two classic NYE colors but with a hella-modern, trendy coffin nail shape too. So these will be ideal if you're down to try something new for 2023 but like to take things a step at a time (which is v responsible, might I add).
---
Why trust Cosmopolitan?
Beth Gillette is the beauty editor at Cosmopolitan with four years of experience researching, writing, and editing nail stories that range from Christmas nail ideas to manicure sets. She's an authority in all nail categories, but is an expert when it comes to New Year's nail ideas after scouring Instagram for the best festive nail art.
Katherine J Igoe is a contributing editor at Cosmopolitan, and has eleven years of experience as a freelancer—with nearly five of those years writing about beauty, fashion, and lifestyle, including color-safe shampoos and bikini trimmers.
Valeriya Chupinina was a beauty assistant at Cosmopolitan with five years of experience researching and writing beauty-related stories, including at-home dip powder nail kits and accent nail ideas. She looked through New Year's Eve nail ideas on Instagram and Pinterest for hours to compile this list.
Beth Gillette is the beauty editor at Cosmopolitan, where she covers skincare, makeup, hair, nails, and more across digital and print. She can generally be found in bright eyeshadow furiously typing her latest feature or hemming and hawing about a new product you "have to try." Prior to Cosmopolitan, she wrote and edited beauty content as an Editor at The Everygirl for four years. Follow her on Instagram for makeup selfies and a new hair 'do every few months.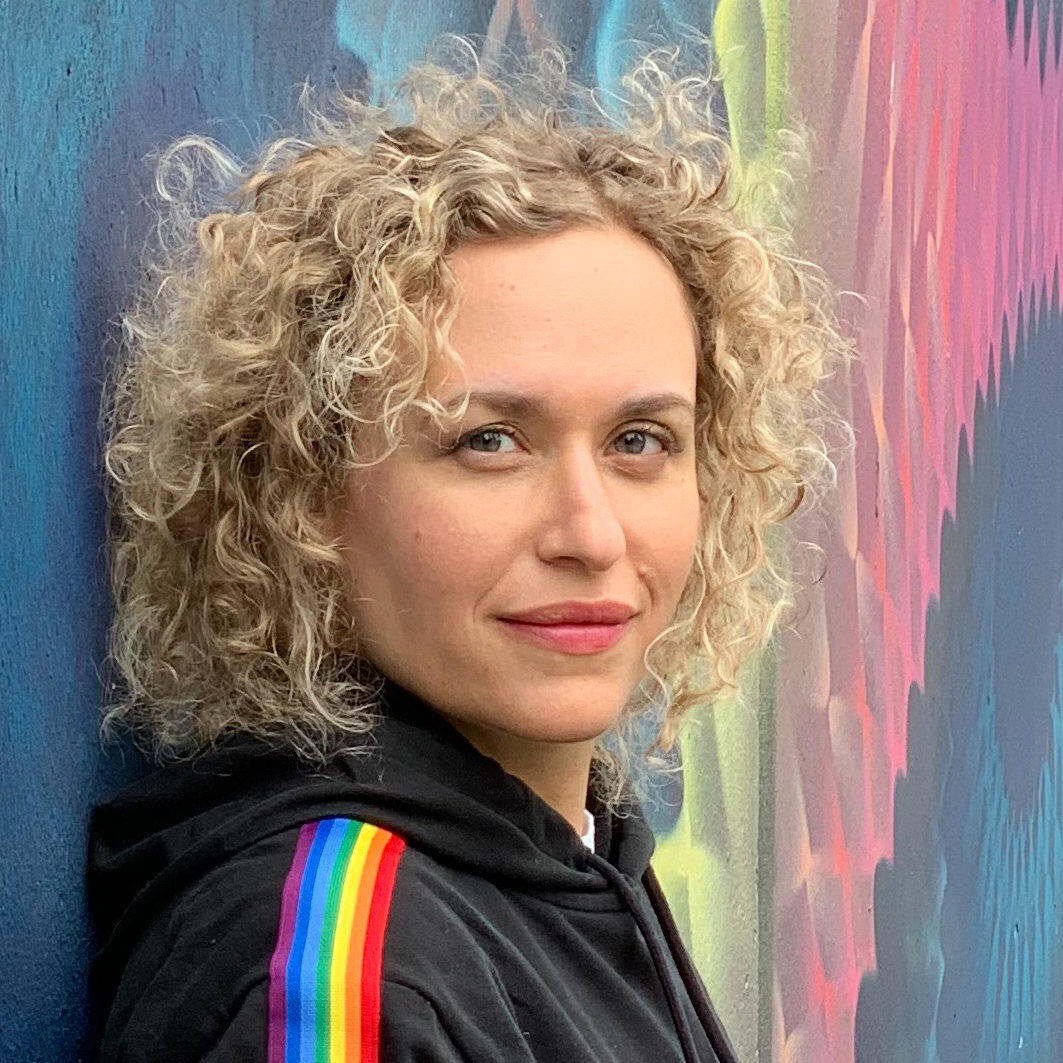 Contributor
Katherine J Igoe (she/her) was a contributing editor for Cosmopolitan and is a freelancer covering style, lifestyle, culture, and beauty (she's obsessed with gift guides, best-of movie lists, and beauty products). She's been a freelance writer and editor for over a decade, previously working for Marie Claire (2018 to 2021) and Bustle (2021), with bylines in the The New York Times, Parents magazine, and elsewhere. She lives in Boston with her family, and you can follow her on Instagram or Twitte. It's "I go to dinner," not "Her huge ego," but she responds to both.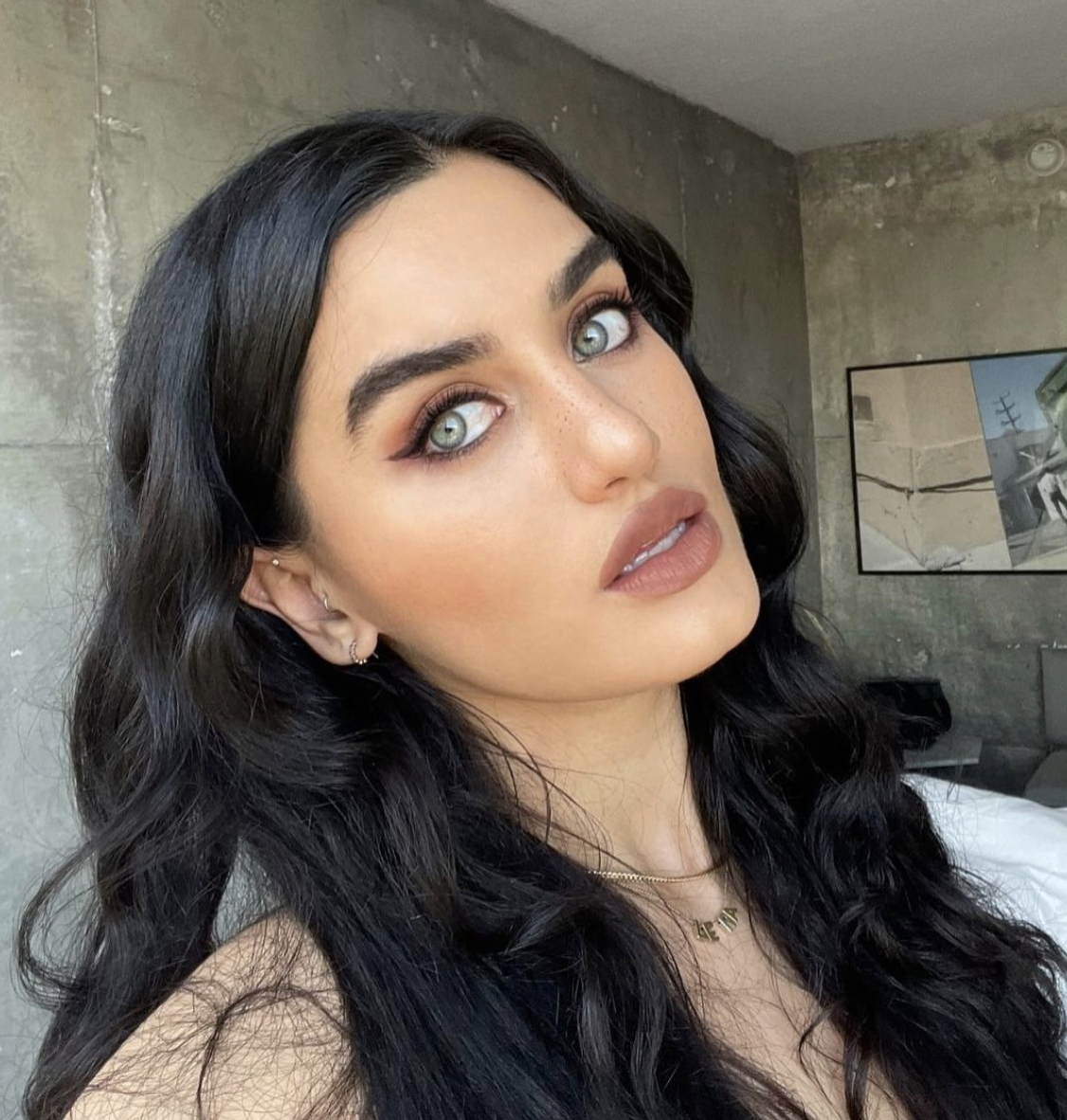 Valeriya Chupinina is a freelance beauty and wellness writer exploring the multifaceted connection between the aesthetic and internal. You can find her work in outlets like Coveteur, HYPEBAE, and NBGA. In addition to her editorial work, she consults on social media strategies for brands. You can keep up with her on Instagram @valeriyaliyevna.